We believe that every woman who chooses to start her own business must be celebrated, encouraged, and supported until she can stand firmly.
Looking for someone to bounce ideas off? Need some handholding, or unsure which of our coaching packages would be best for you. Book a free 30 Minutes complimentary call with Abbie today.
Join our community on Facebook to attend our free monthly workshops, monthly challenges, and to give and receive support to other female entrepreneurs.
Message from Our Founder to You
Do you have some free resources I can start with?
Yes we do! Visit our Freebies Page to see all the free resources available to you.
Hello Empress, we are so so happy that you're here. Here at For Her Empire, our life goal is to celebrate, motivate, and support female entrepreneurs.
Choosing to start your own business is a HUGE DEAL! And the fact that you actually took action instead of just dreaming about it is a big milestone.
Especially since running a business has its ups and downs that can be incredibly rewarding but also frustrating sometimes.
We don't want you to give up when things get tough, we don't want to see another female entrepreneur who gave up on her dreams.
We know it takes a lot to create a successful business so we're here to help you throughout each step of the journey.
Free Brand Positioning Template
Download your free template to: Create a brand positioning statement for your business, Position your brand to target your ideal customers, and to Shape the perception of your target customers.
Grow At Your Own Pace
Enroll in The Business Fixer: Fix your business in 72 Hrs.
On each day for the next 3 days, we'll strengthen your business and sales strategy, and you'll have a better understanding of your client's expectations and how to sell to them.
1-on-1 Hand Holding
This is the best option for female entrepreneurs who need something very personalized, and some handholding as you outline and execute your business, sales, and marketing strategy. 
Choose one of our coaching packages to get started.
Group Hand Holding
The Female Entrepreneur Startup Live Interactive Workshop is the best option for women who want the personalization of the 1-on-1 handholding but in a group setting.
All concepts covered in the workshop would be explained in terms specific to each participant's business.

I feel so privileged to have attended the Female Entrepreneur Startup live workshop, I feel like it was a divine intervention/ connection for me. I have really been trying to start my business but have been feeling overwhelmed with information that I was not quite able to put into action.
The Female Entrepreneur Startup live workshop was a very simple presentation but made a world of difference for me. It was so personalized and so special. The workshop gave me clarity on some issues that were not clear to me and now I feel ready to start my business.
Thank you so much Abbie for your selfless act to help other women learn and develop themselves.
May God bless your initiatives at For Her Empire Support Community for Female Entrepreneurs.
Abbie as a person is amazing and so is the workshop. I love how bubbly she is and how she makes sure people engage. This way she makes sure everyone walks away with tons of value after the workshop.
Besides all the useful information and mostly new information, Abbie helped me to get clear on my "WHY". I'm super focused again and ready to rock. Thanks Abbie!!
Abbie is a marketing guru. I have attended several of her marketing classes and for sure she is equipped in building startups into big brands.
She is also a great Business Coach, and is knowledgeable about Business Strategy. Not to mention she very easy to talk to.
I recommend female entrepreneur to attend her coaching classes if you are looking to grow your business.
Abbie is amazing and insightful and a pleasure to work and collaborate with! She has an amazing mission to help and support Business Owners and I am so excited to be walking with her during this part of her journey!
Her positivity and drive shines through her mission! Thank you Abbie!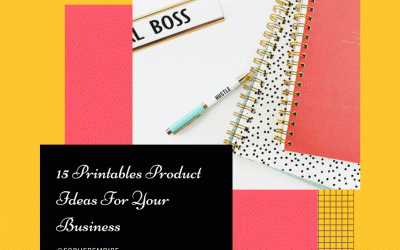 Printables are a perfect side business because they just take a little effort up front and almost no effort on the back end. Making a printable and selling it online isn't as difficult as it might seem.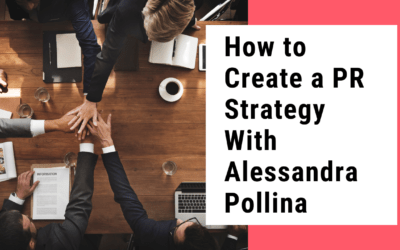 Regardless of the size of your business, or which industry you're in, you need a PR strategy. The key, however, is to develop a public relations strategy that will draw the attention of journalists, brand influencers, and consumers who will help spread the word about your announcement.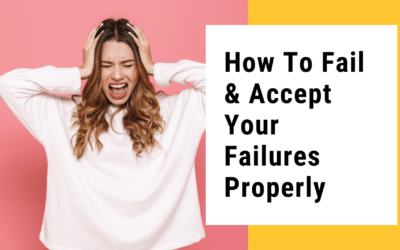 It seems that failure is more visible than success. Or, at the very least, that's how we see it. Every time we have an unconventional idea, we worry about it, try to avoid it, and question ourselves. However, the simple truth is that no great success has ever been achieved without some level of failure. It could be a colossal flop. Here is how to learn and rise from your failures.